Litigation and Dispute Resolution
WT has developed a reputation in commercial, corporate, finance, civil and criminal litigation and dispute resolution for international clients. We also have a specialist for construction arbitration
The areas of the legal practice WT may assist include the followings:-
[Corporate clients]
- Dispute arising from commercial agreement (e.g. sale of goods, supply of services, franchise, etc);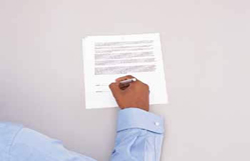 - Debt collection;
- Dispute between the parties of Joint Venture;
- Directors or Shareholders related disputes (e.g. breach of directors's duties, derivative action, minority
shareholders claims, etc);
- Intellectual Property related disputes (e.g. Copyright, trademark, patent, design, passing-off, etc);
- Employment disputes with employees;
- Defamation;
- Property related disputes;
- Engineering field dispute resolutions in major contractual and engineering contracts;
- Corporate, commercial, civil or criminal litigation;
- Dispute avoidance (e.g. pre-dispute contractual and legal advice in counterclaim).


[Individual clients]

- Debt collection;
- Breach of commercial contract (e.g. Sale of Goods, Supply of Services, Product liability, etc);
- Tort liability (e.g. traffic accident, employees' compensation, medical negligence, nuisance, defamation, etc);
- Employment dispute with employees (Employees' Compensation, Non-payment of wages);
- Matrimonial (e.g. divorce, claim for maintenance, custody of child, etc);
- Probate dispute (e.g. entitlement to the deceased's estates, validity of will, etc);
- Property related dispute (e.g. title dispute);
- Landlord-tenant dispute (e.g. refund of deposit, defects in property);
- Criminal; - Employment matters (e.g. drafting employment agreement, smooth dismissal of employees, etc);
- Corporate liquidation, restructuring;
- Review and amendment of various commercial agreements (e.g. sale of goods, supply of services, loan facility agreement, franchise agreement );
- Entertainment, Sports, Media related matters (artiste agreement, agency agreement, licencing agreement, distribution agreement, etc);
- Property related agreement;
- Tenancy Agreement;


Do you know about the litigation in Hong Kong?

- The general rule as to costs of litigation

In a litigation in Hong Kong, there is a general rule that a losing party is required to bear the costs of a winning party. However, save for exceptional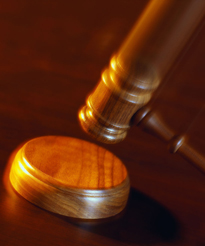 circumstances, the winning party may usually be entitled to 60% to 70% of the costs incurred for the legal proceedings. WT may think with you together costs implication before you start the proceedings.
- Before you sue someone
It is usually advisable to send a pre-action letter to the other side first not only in contemplation of possible quicker settlement but for the costs implication. If you suddenly commence the legal proceedings against the other party who was prepared to settle without prior notice, the other side may sometimes argue that the commencement of the proceedings was premature and may argue the unnecessary costs were incurred by such a premature commencement of the legal proceedings. WT may help you in drafting pre-action letter and other court documents for commencing the legal proceedings in professional way.
- What if you are suddenly sued one day?
The legal proceedings are usually (although not necessarily) commenced by a document which is called "Writ of Summons"with general descriptions of the reasons why the other side has sued you. If you receive this document and want to fight back, the worst choice will be ignoring it. Even though you are not prepared to make any substantial reply, you should at least fill in a document "acknowledgment of service"attached to the Writ of Summons and state that you intend to defend the case within 14 days. Otherwise, you may automatically receive the default judgment which means losing case. WT may help you in starting your defence to protect your interest.
*Legal information above is only rough explanation for general circumstances and does not constitute any legal opinion for any particular situation. Therefore, please do not apply the information above to any particular case directly and always seek for professional legal opinion in your case.