Corporate, Finance and Commercial Transactions
WT may offer professional service for various corporate, finance and commercial matters which include the followings:-
- Transfer of company shares;
- Transfer of business;
- Incorporation, company secretary works and other miscellaneous corporate internal procedures (e.g. preparing internal corporate documents such as
board resolution, shareholders's resolution, filing of Annual Return, Renewal of Business Registration Certificate, drafting and alteration of M&A of a
company, increase and decrease of capital, change of company's name, etc);
- Merger and Acquisition and takeovers (including various relevant works such as due diligence of the target company, etc);
- SFO Compliance matters;
- Relevant business licence application procedure;
- Joint Venture;
- Partnership Agreement;
- Distributorship and Agency Agreement;
- Shareholders Agreement;
- Corporate Finance related matters;
- Employment matters (e.g. drafting employment agreement, smooth dismissal of employees, etc);
- Corporate liquidation, restructuring;
- Review and amendment of various commercial agreements (e.g. sale of goods, supply of services, loan facility agreement, franchise agreement );
- Entertainment, Sports, Media related matters (artiste agreement, agency agreement, licencing agreement, distribution agreement, etc);
- Property related agreement;
- Tenancy Agreement;

Do you know about the contract in Hong Kong?
Unique rules of the contract in Hong Kong
When you execute any type of contract, you must be careful about various unique rules about the contract in Hong Kong. In order to claim the validity of the clauses of contract, the contract must be drafted in accordance with the laws of Hong Kong.
1. Consideration of contract
For example, there is one concept which is called "consideration"under common law applied in Hong Kong in relation to the contracts which may necessarily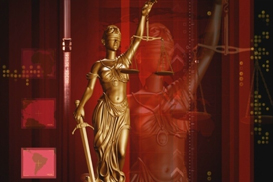 not be seen in other non-common law jurisdictions. In Hong Kong, even if one party makes an "offer" and the other party "accepts"it, the contract may not necessarily become binding. Because the common law requests that the other party who is entitled to enjoyment of something set out in potential contract should also gives a certain reward in return. Therefore, if Ms. A simply promises to clean Mr. B's room once a week and both parties put this promise in a paper and sign it, Mr. B may not be able to claim the validity of the contract if he has not promised to give any consideration in return (although there are exceptions where contract with no consideration may become binding).
2. Exemption of liability of the contracting parties
Another example is that when you buy something in a shop in Hong Kong, you may have seen the receipt states that the shop is not liable for certain types of claims from their client after the client makes payment". Is it necessarily effective as a contract? Even in more formal contracts, such a clause is sometimes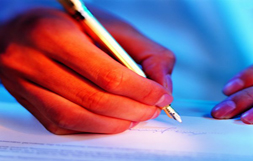 inserted and referred to as "exemption clauses". However, even if such a clause is simply set out in a contract, it does not necessarily exempt the parties from liabilities. Because in order for such clauses to be effective, we may consider several elements, for example, whether such a clause properly came to the attention of the contracting parties at the time of execution of the contract, or whether exemption of certain liabilities are not unreasonable or some types of liability may not be exempted under written Ordinance in Hong Kong.
Is your contract really valid and enforceable? WT may review your contract and give you proper advice. Upon the request from the clients, WT will be happy to advise on your contract in accordance with the laws of Hong Kong in professional way.
*Legal information above is only rough explanation for general circumstances and does not constitute any legal opinion for any particular situation. Therefore, please do not apply the information